HANDHELD GETAWAYS #001-003
05.2019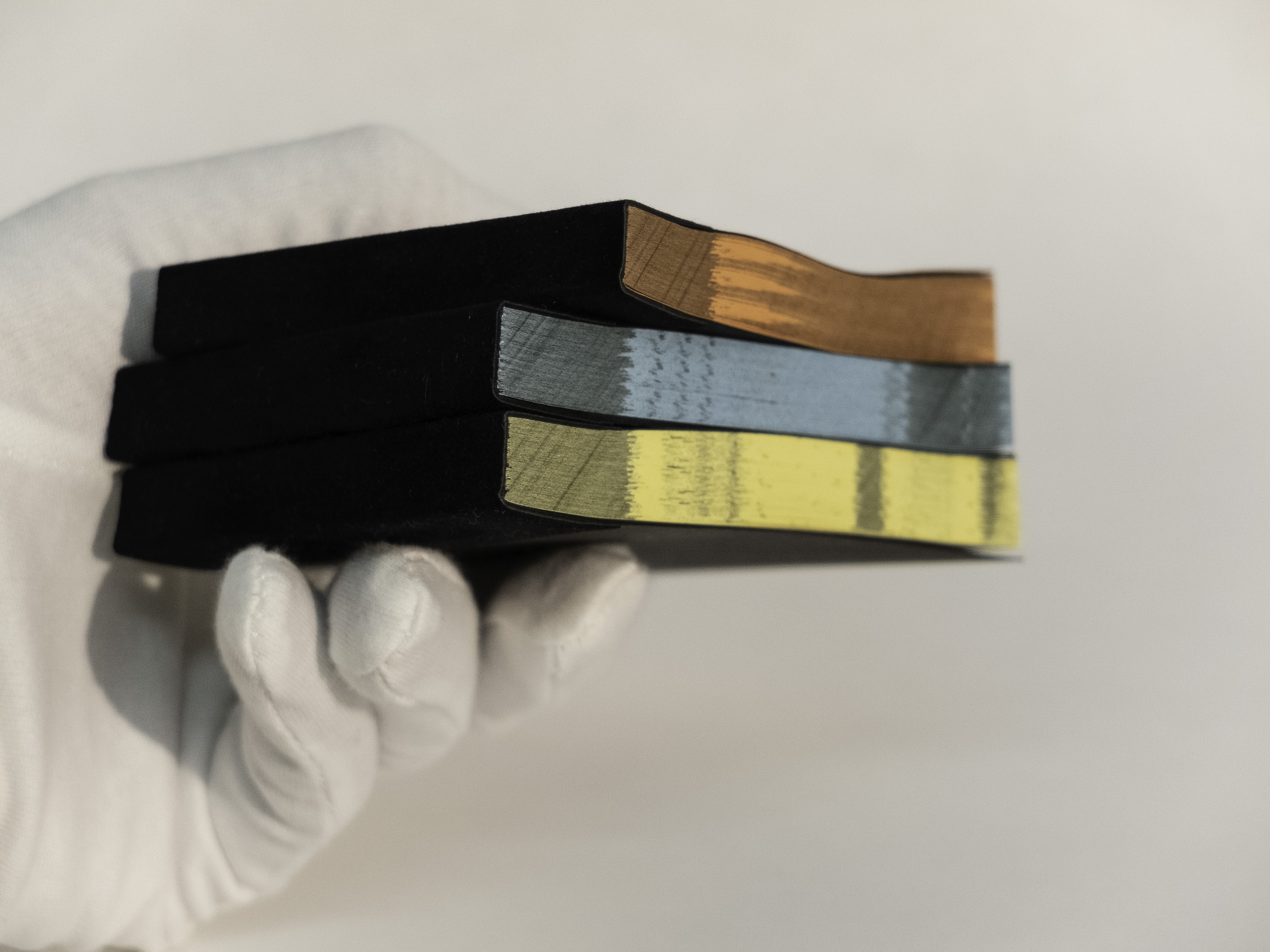 Series of three risograph-printed flipbooks, perfect-bound in editions of 30.

Concept, animations, renderings, prepress, and hand collation by Lucia Riffel.
Printing, binding, & residency coordination by Erik Pedersen.
Book design by Riffel & Pedersen.

PUBLICATION DATE: 09 May 2019
PUBLISHER: Drum Machine Editions
PAGES: 98
DIMENSIONS: 3.875" x 2.75"
PROCESS: Risography
BINDING: Perfect binding with archival velvet bookcloth
EDITION SIZE: 30

Hand numbered and signed by the artist.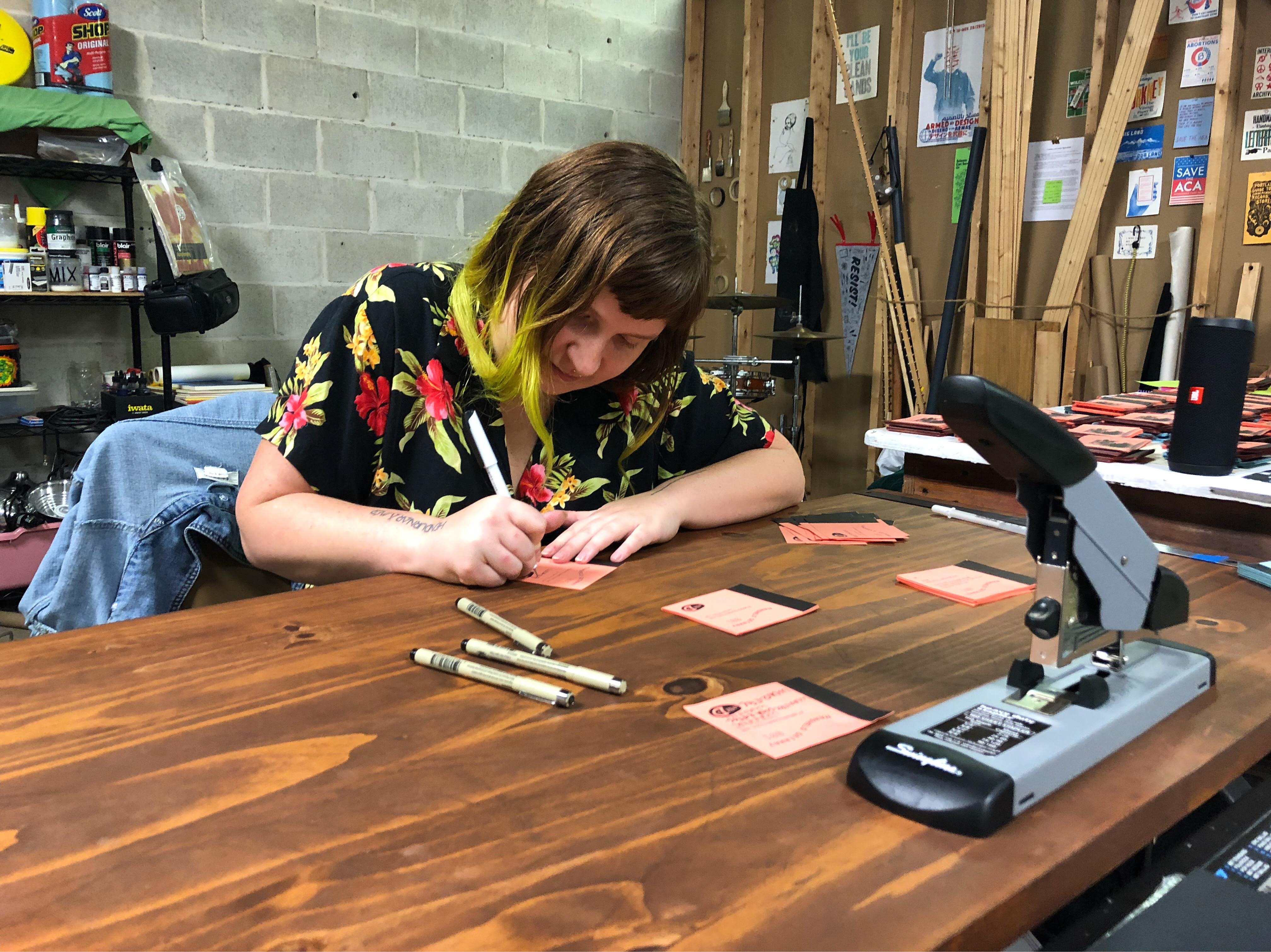 As our first artist-in-residence, Lucia Riffel spent a few weeks hunched over her laptop in Spring 2019, translating her animation work from the screen to the page. The resulting flipbooks—collectively titled HANDHELD GETAWAYS—are tiny windows into contemplative, dream-like spaces that reveal themselves, pixel-by-pixel, over repeated viewings. So slow down, scroll around, and get away from it all.

—Drum Machine Edtns.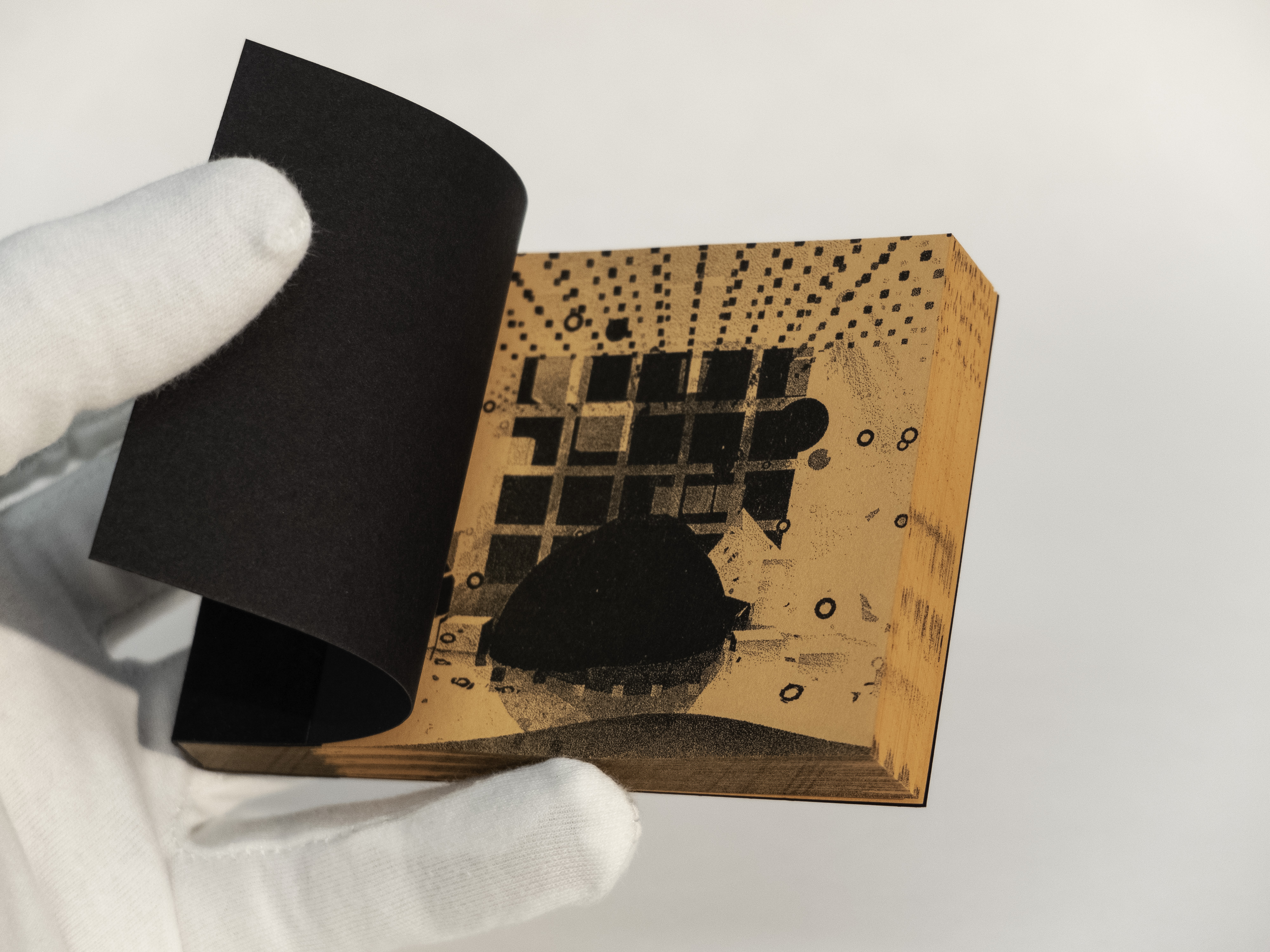 HANDHELD GETAWAY 001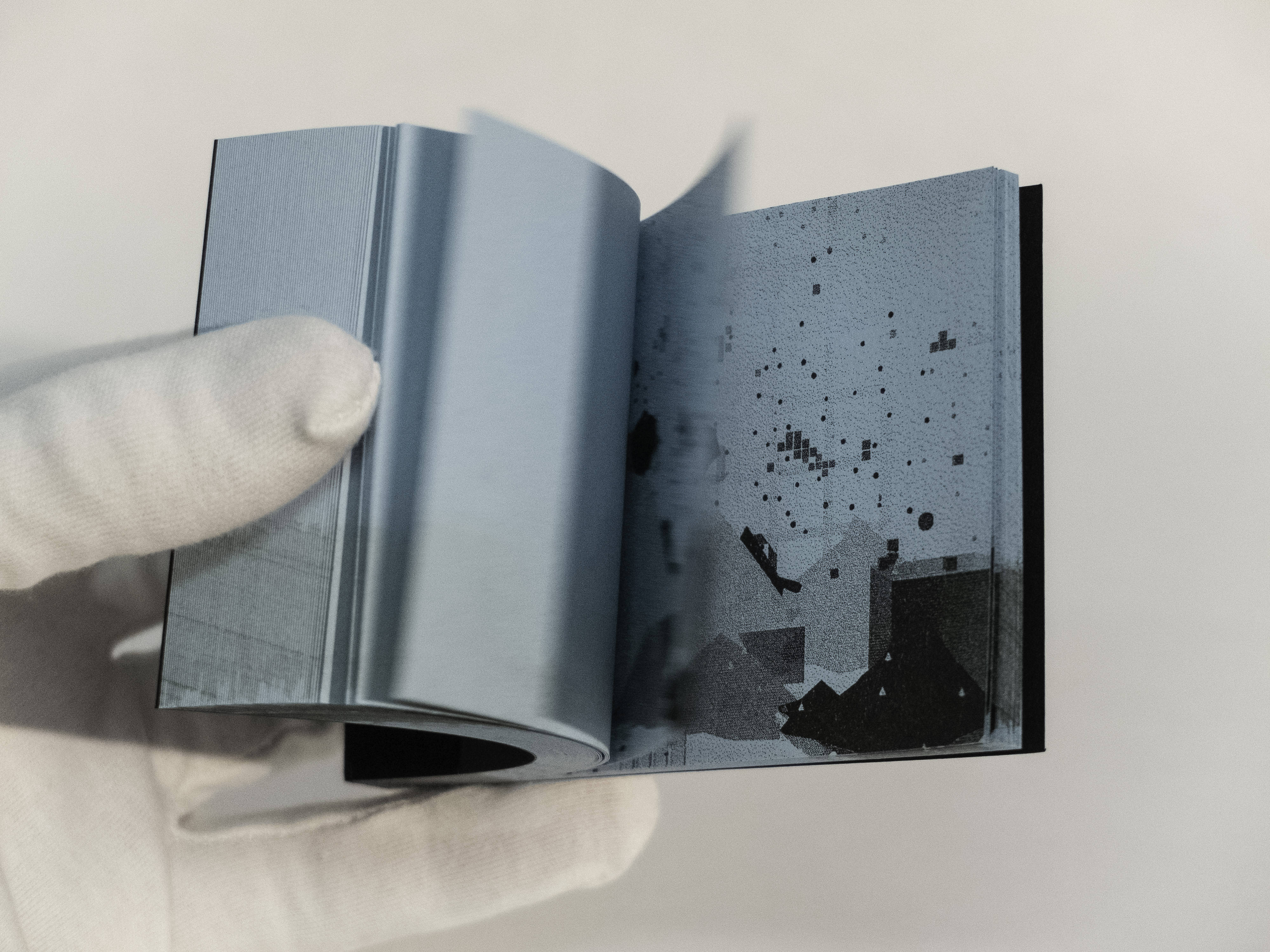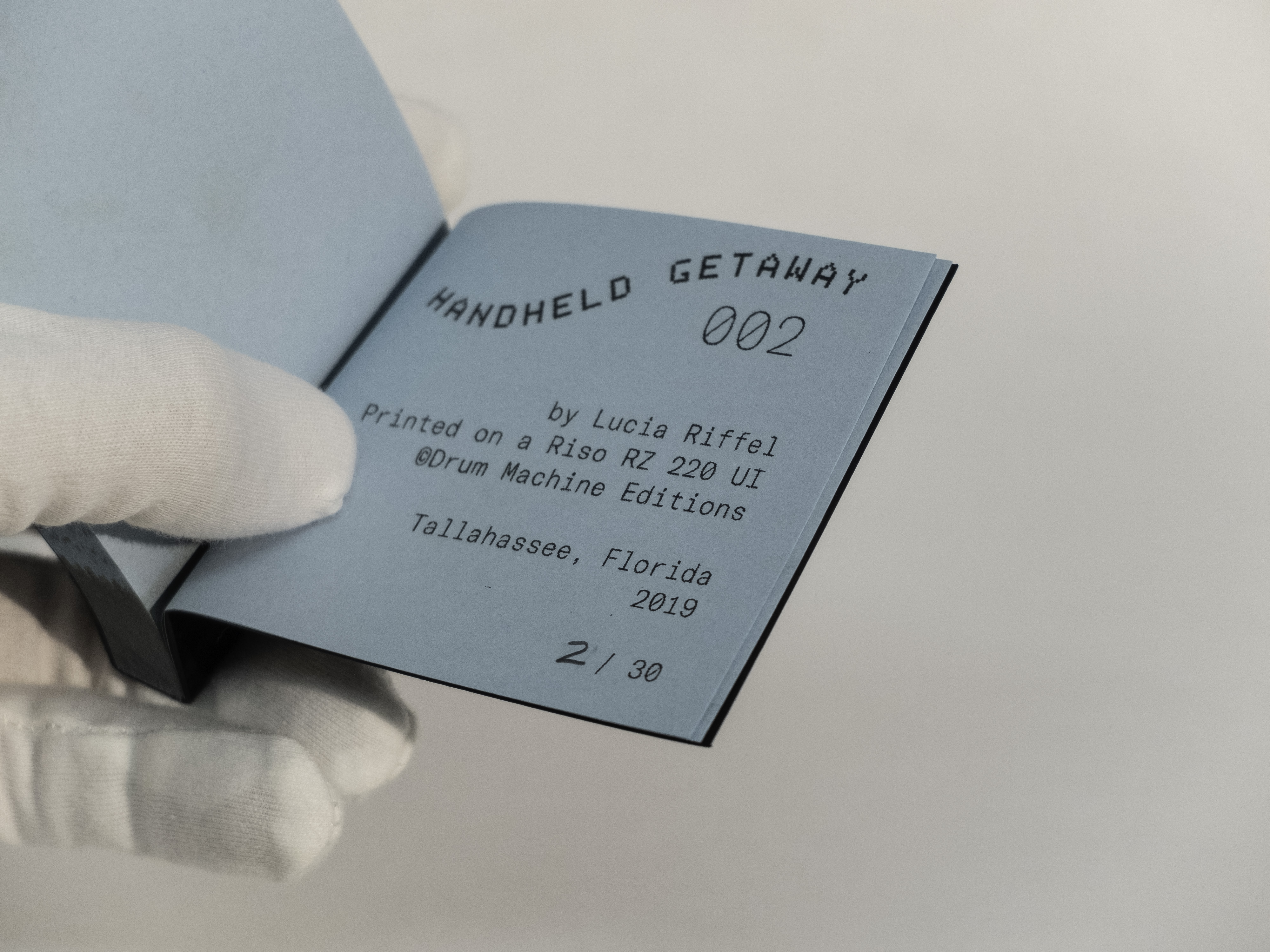 HANDHELD GETAWAY 002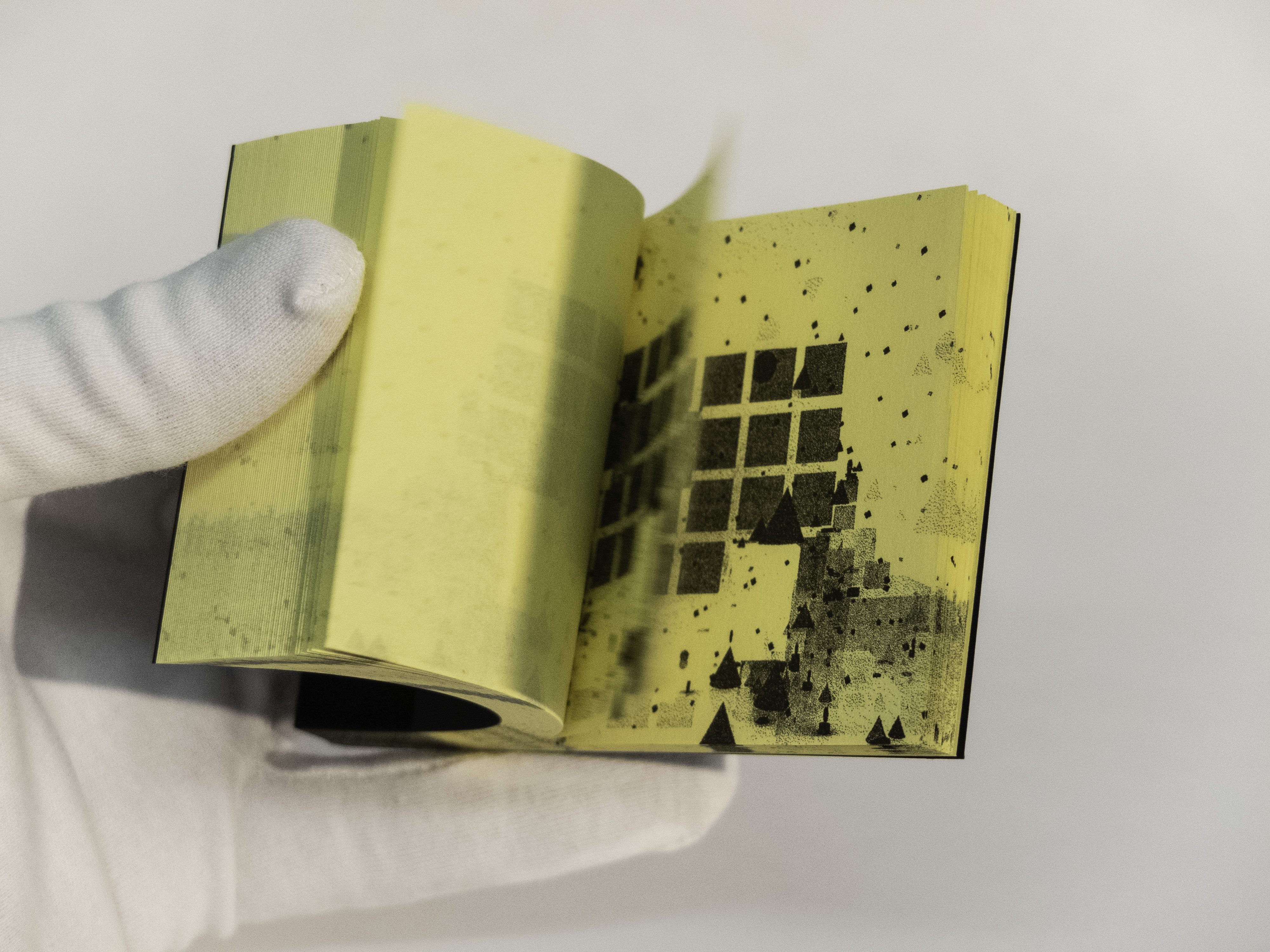 HANDHELD GETAWAY 003




---